The new top-quality product from RHODIUS is not just for concrete
---
The diamond cutting disc RHODIUS LD300 with turbo rim offers an impressively high cutting speed for a wide range of applications.
It delivers exceptionally high performance thanks to high-quality industrial diamonds and an optimum diamond concentration. The RHODIUS LD300 comes with 12mm laser-welded diamond segments and a special design for exceptionally fast transport of the cutting particles away from the disc. The result: much less undercut, much less wear and a long service lifetime.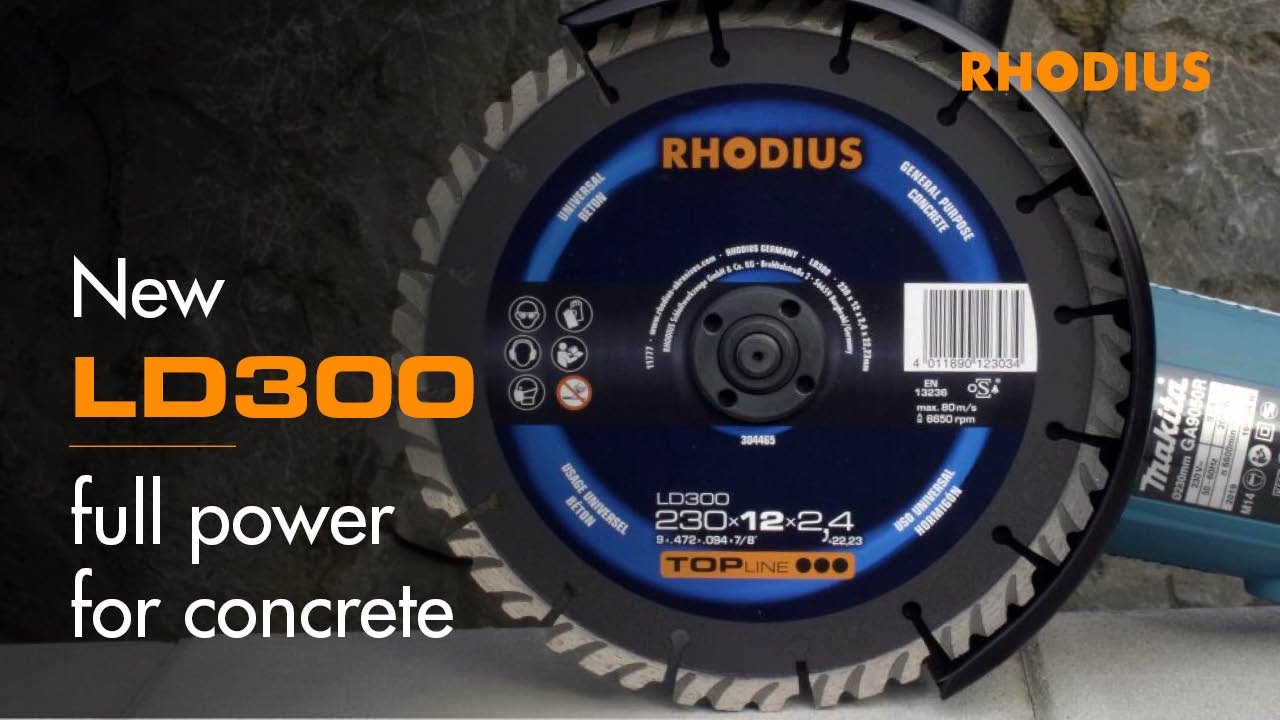 The disc has been specially developed for use on the angle grinder and machines of any power can make full use of its strengths (especially machines with a rated power of 1,400 kW and above). The RHODIUS LD300 diamond cutting disc is also available in diameters of 115mm and 125mm for the innovative X-LOCK changing system.